Howell Linkous & Nettles, LLC is focused on municipal bonds, local government law, economic development incentives, and real estate development and affordable housing finance. We have no desire to be "all things to all people" because our experience and interests all relate to governmental function and finance. We understand the frustrations that clients sometimes face with large firms, and our goal is to apply ourselves and our resources to provide our clients with great, efficient service.
Howell Linkous & Nettles is a "Red Book" bond counsel firm recognised by the National Association of Securities Dealers. The firm is rated "AV" by Martindale-Hubbell, and is one of only two law firms in South Carolina which is recognised in Martindale-Hubbell's Bar Register of Preeminent Lawyers for Municipal Bond /Public Authority Financing. All of the firm's attorneys are members of the National Association of Bond Lawyers.
---
We enjoy a challenge. Our bread and butter includes general obligation bonds, utility revenue bonds, tax increment financings, special assessment bonds (CDDs and MIDs), and private activity bonds (such as industrial development bonds, hospital revenue bonds, and housing revenue or mortgage-backed bonds). But, in addition to traditional long-term bond financings, our bond lawyers have had extensive experience with more innovative structures such as tax-exempt commercial paper, taxable and tax-exempt lease financings, securitisation of loan transactions, tax-exempt cash flow financings, and complex multifamily affordable housing bonds. We also have extensive experience in HOME loan regulations, Federal Home Loan Bank financing, community development block grants, legislation, procurement, HOPE VI, Rural Development loans and guaranties, HUD, federal and state tax credits and other state and federal financing sources of affordable housing and community development, such as Fannie Mae and Freddie Mac.
We constantly work to develop techniques to meet the challenges of the rapidly-developing, and often fickle, municipal finance marketplace. For example, our firm was instrumental in the development, along with one forward-thinking investment bank, of the Standby Purchase Agreement to secure bond anticipation notes (BANs). This contract involves a standing obligation of an underwriting firm, for a period of months or even years, to purchase the BANs or bonds of a governmental body, providing the take out necessary for the annual sale and renewal of BANs pending the issuance of bonds to provide permanent financing. This structural feature was noted by one of the rating agencies as important in assigning an investment grade rating to the BANs. Our firm was also the first to successfully structure a Native American tribal bond issue with the backing of an offshore insurance company which does not have the exposure – and related problems – of many of the monoline bond insurers. This structure provides credit enhancement to the tribal government without the financial risks associated with the bond insurers and sub-prime mortgage market. We strongly believe that our unique determination to find financial solutions to the evolving challenges faced by governmental bodies sets us apart.
---
We pride ourselves on finding unique solutions to our clients' needs, and our bond and affordable housing practices include some recent award-winning, innovative transactions. In 2007, we were bond counsel for a pooled bond transaction that financed the simultaneous acquisition and subsequent rehabilitation by our client of 23 different multifamily affordable housing projects located in 15 different counties in South Carolina (a total of 830 affordable housing units). The properties had been originally financed with USDA RD 515 loans some 15 to 20 years prior, and were in desperate need of rehabilitation like thousands of similar properties nationwide. For many reasons, the obstacles to a successful transaction seemed insurmountable. With the help of the South Carolina State Housing Finance and Development Authority, USDA RD, and a dedicated working group, we designed a transaction structure that accomplished the goal by pooling the financing, and therefore spreading the transaction costs over the many projects, and which raised 4% LIHTC Tax Credits, commercial bank construction financing, and permanent financing that was provided by USDA RD. Since closing, this transaction has won two national awards for innovative financing, including an award to the South Carolina State Housing Finance and Development Authority, the issuer of the bonds, by the National Council of State Housing Agencies, and another award by the Novogradac Journal of Tax Credit Housing (See the press releases).
Building on this success, in 2009 we served as bond counsel and developer's counsel in a second transaction, based on a similar but slightly different model, in which our client simultaneously acquired and will rehab 45 different multifamily affordable housing projects located in 23 different counties in South Carolina (a total of 1,547 affordable housing units). More recently, we served as developer's counsel in a third transaction in which bond financing by the North Carolina Housing Finance Agency provided funding for the acquisition and rehabilitation of eight different multifamily affordable housing projects in North Carolina (a total of 246 affordable housing units). This innovative model is now being used on similar transactions of varying sizes throughout the Southeast.
In 2009, another of our public finance transactions earned an award for innovation for the issuer, a South Carolina county government, from the South Carolina Association of Counties. We assisted our client not only to accomplish the renovation of its historic county courthouse, but also to achieve significant energy savings and statewide accolades in the process (See the press release). In this transaction, we served as bond counsel to our client that issued the first issue of installment purchase revenue bond anticipation notes in South Carolina, and also managed to achieve the highest investment grade rating for the notes. We look forward to an opportunity to not only help you find a financing solution but, if necessary, find a unique financing solution that is tailored to your specific needs.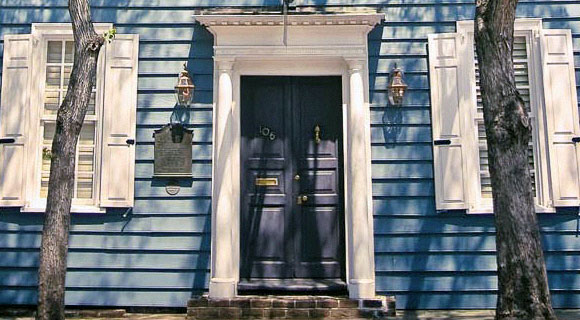 The offices of Howell Linkous & Nettles are located in the oldest law office in the South, the historic Doctor John Lining House (c. 1694) in the heart of Charleston's legal community and in one of the most historically-significant remaining structures from South Carolina's colonial period. The Lining House is a perfect match for our firm's culture, and we believe it is a similar culture to that of our local government, community based, and Native American tribal clients. We want our clients to see that we are like them; part of a local community. When they visit us in The Lining House, they will see that we are mindful of tradition and history, and not trying to mimic the big Atlanta or Charlotte firms with a lot of chrome and frosted glass. Unlike the large competitor firms, we do not try to impose a "corporate culture" on our clients. We want to understand our clients' culture, and tailor our legal services to accommodate that culture.